The Trails Neighborhood in Edmond, OK
We appreciate our neighborhood's history, and we're excited about our future. Many new faces in our neighborhood were drawn by the same qualities that brought us here. Besides being a great value, The Trails is unique, offering well-built homes, pleasant winding streets, large trees, a wonderful creek, a neighborhood pool, tennis courts, and a large family recreational area. Please welcome our new neighbors. Let's all get to know each other.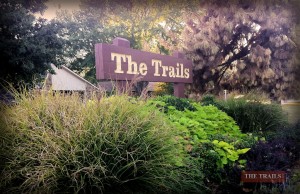 Our neighborhood is someplace special, with friendly waves and smiles from walkers, and positive attitudes from neighbors driving past. Who knows? Your next close friend may already be living right down the street from you. Navigate the website using the menu to the left to learn more about our great home.
Section: 28  Township: 14N  Range: 3W  QTR: SE
Mailing Address:
Trails Association, Inc.
PO Box 2411
Edmond, OK 73083